Recently the Weekend Australian (19-20 July) published an article 'The six foods I never stock at home' by celebrity chef Pete Evans. Although the newspaper acknowledged 'his downright fanaticism', some basic fact checking would have revealed many false claims and inaccuracies.
There is no substantial evidence that proves we need to consume grains to be healthy
I have to disagree with Mr Evans on this point – he seems unaware of grains' contribution to thiamin intake and the importance of this essential B vitamin.
The healthy diets modelled for the latest Australian Dietary Guidelines contained plenty of thiamin, well above the Recommended Dietary Intake (RDI), but nearly two-thirds of it came from just one food group – grains. If grains were removed from the otherwise optimal diets the thiamin content would fall to well below the RDI. As no other food group is a major source of thiamin it is unlikely that replacement foods could correct the thiamin deficit. If the population adopted Mr Evans 'no grains' advice the likely consequence would be the emergence of the thiamin deficiency disease beri beri in vulnerable groups.
Those who strictly follow Mr Evans advice should be on the lookout for the early symptoms of beri beri which include tingling, burning or numbness in the fingers and toes, strange eye movements and vomiting. There may also be loss of appetite and severe constipation. As the heart failure starts to develop you can expect to experience shortness of breath and swelling in the lower part of the legs. In the final stages there will be mental confusion, problems with speech, difficulty walking, coma and death.
Alternatively, you could eat some wholegrain cereal at breakfast and have a sandwich for lunch and live a healthy life, just like normal people.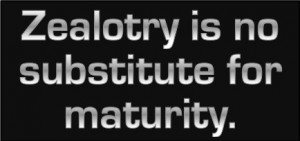 Image: source