Recently the Weekend Australian (19-20 July) published an article 'The six foods I never stock at home' by celebrity chef Pete Evans. Although the newspaper acknowledged 'his downright fanaticism', some basic fact checking would have revealed many false claims and inaccuracies.
There is no substantial evidence that proves we need to consume grains to be healthy
I have to disagree with Mr Evans on this point – he seems unaware of grains' contribution to thiamin intake and the importance of this essential B vitamin.
The healthy diets modelled for the latest Australian Dietary Guidelines contained plenty of thiamin, well above the Recommended Dietary Intake (RDI), but nearly two-thirds of it came from just one food group – grains. If grains were removed from the otherwise optimal diets the thiamin content would fall to well below the RDI. As no other food group is a major source of thiamin it is unlikely that replacement foods could correct the thiamin deficit. If the population adopted Mr Evans 'no grains' advice the likely consequence would be the emergence of the thiamin deficiency disease beri beri in vulnerable groups.
Those who strictly follow Mr Evans advice should be on the lookout for the early symptoms of beri beri which include tingling, burning or numbness in the fingers and toes, strange eye movements and vomiting. There may also be loss of appetite and severe constipation. As the heart failure starts to develop you can expect to experience shortness of breath and swelling in the lower part of the legs. In the final stages there will be mental confusion, problems with speech, difficulty walking, coma and death.
Alternatively, you could eat some wholegrain cereal at breakfast and have a sandwich for lunch and live a healthy life, just like normal people.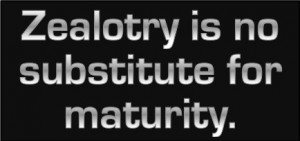 Image: source
Low fat milk and flavoured yoghurts are almost completely devoid of nutrients
Mr Evans' claims about these dairy foods are just plain wrong. Here's how milks and yoghurts performed when a colleague and I ran them through our carbohydrate quality model: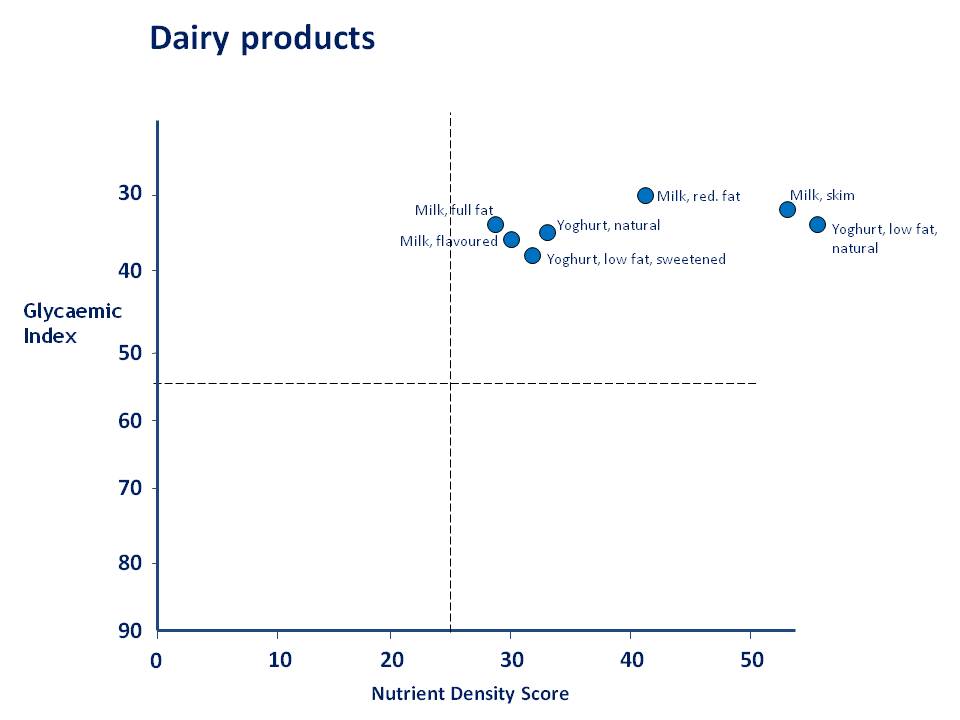 All of the milks and yoghurts appear to the right of the vertical centre line, indicating higher nutrient density. Rather than being 'completely devoid of nutrients' these foods contain considerable calcium, vitamin B12, riboflavin, vitamin A, potassium and zinc. And skim milk is one of the most nutrient-rich of all of them.
Vegetable oils are toxic and cause mutagenic and atherogenic changes in the body
Here Mr Evans is basically saying that commonly consumed oils such as canola, sunflower and soybean oil cause cancer and heart disease. If that were true the world's leading nutrition and cancer authorities would recommend restriction of vegetable oils to prevent cancer. But none of them does – not the World Health Organisation, the World Cancer Research Fund, the Cancer Council or the National Health and Medical Research Council. Where does Mr Evans get his information?
In relation to vegetable oils and heart disease, Mr Evans is again in a minority of one. His recommendation to restrict unsaturated vegetable oils and instead to use saturated animal fats and coconut oil is the exact opposite of the advice provided by just about every nutrition and heart health authority in the world. It's a recipe for increased heart disease risk.
Mr Evans' claims are a threat to public health. He should be arrested.
Sugar, even from fruit juice, increases weight, accelerates ageing, is addictive and causes numerous mental and physical disorders
Mr Evans has obviously jumped on the anti-sugar bandwagon and is parroting the usual unsubstantiated claims so prevalent in social media. If you want to read some scientific evidence about sugar read the recent report on carbohydrates by the European Food Safety Authority. Scientists and zealots tend to look at sugar differently.
There will be plenty of new reports on carbohydrates and sugars in the next couple of years as authoritative organisations update their recommendations, but somehow I don't think any of them will find that sugar causes 'numerous mental disorders'.
Mind you, such disorders appear to be quite prevalent in people who avoid sugar altogether.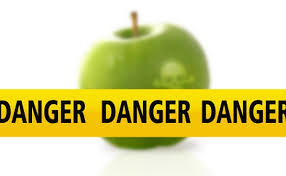 Image: source
The weight of scientific evidence proves that artificial sweeteners are unfit for human consumption
What scientific evidence is Mr Evans talking about? The latest scientific assessment of aspartame was conducted by the European Food Safety Authority just last year and gave it the green light.
Mr Evans obviously hasn't got a clue about non-nutritive sweeteners and health, or food safety controls in general. Every developed country in the world has an authority responsible for food safety whose job it is to assess whether foods or additives are safe to eat. Anything found to be 'unfit for human consumption' or 'toxic' would be banned or restricted immediately.
I'm struggling with the logic too. If sugar is so bad for us, why attack a viable replacement for it?
Final comment
I don't blame Pete Evans for what doing what he does. He is a successful entrepreneur who has no doubt found that dietary extremism is a path to notoriety and publicity. But why would the Murdoch press publish this article, thereby joining the recent race to the bottom in the reporting of food and health? In recent years the Fairfax media pushed David Gillespie's non-science views at every opportunity and then last year the ABC's Catalyst program weighed in with misleading programs about sugar, saturated fat and cholesterol.
And now it's Murdoch. Just listen to the tosh from Stephen Brook, the Editor responsible for the Pete Evans article:
I admire fanatics. In fashion as well as food, they extend the limits of achievement, forcing us to reappraise that which we previously considered impossible.
Colleagues, we're among savages.