I guess if anything was going to drag me out of semi-retirement on my little vineyard in Orange it would be yet another highly misleading story about sugar on the ABC, in this instance the Lateline program on Tuesday night. Why the ABC, my preferred source of news and current affairs, bothered to essentially repeat the same biased story about sugar it ran two years ago on Radio National is beyond me.
Again, the focus of the ABC story was a former economist who gave up sugar and lost weight. Yes, I know, anecdotal evidence. And yes, if he had given up fat he would have lost weight too, or starch or alcohol. Cutting down on calories does induce weight loss. However, the man's personal experience was with sugar and having been enlightened he apparently embarked on a mission to rid the Australian diet of the root of all evil.
But he had a problem: Australia's leading expert on carbohydrates and health, Professor Jennie Brand-Miller from the University of Sydney, was not overly concerned about sugar. Her view was that health effects of carbohydrate-rich foods were related to their blood sugar-raising potential or glycaemic index. Viewed through this perspective, foods rich in refined starch, which strongly raise blood glucose, may be just as bad, or even worse, than foods rich in sugar. Despite considerable scientific support such permissive views on sugar could not be tolerated so a kind of fatwa was issued: Brand-Miller had to be beheaded, in a profession sense. And the ABC and the economist have been after her ever since.
Again, the latest program examined a paper written by Brand-Miller and Dr Alan Barclay called the Australian Paradox in which these authors observed that while obesity rates in Australia have climbed in recent decades, sugar consumption appears to have fallen. But why trawl through this paper again now? For goodness sake, it was published five years ago.
Journalistic deception
Had the public interest been Lateline's key concern, the producer might have asked a simple question: have any new studies been published that might inform the issue? As it turns out, new studies have been published that relate to all three lines of evidence that Brand-Miller and Barclay relied on in their paper – national dietary surveys, apparent consumption of sugar data and soft drink sales. The results of all three of these new studies are consistent with a fall in per capita sugar consumption in recent decades.
I am very familiar with the two peer-reviewed papers as I co-authored them. If the ABC had been interested in presenting a balanced story they could have given me a ring, but no such luck. They know I exist because Lateline flashed my photo up on the screen on Tuesday night. And at least one of their senior journalists, who featured on the Lateline program, is familiar with the recent soft drink data because I sent it to her the last time the ABC was intent on misleading the general public about sugar. Unfortunately, the data were withheld from the general public on that occasion, as they were this time around.
There is a name for the practice of deliberately withholding information so as to promote a view that a journalist knows to be incorrect. It's called journalistic deception.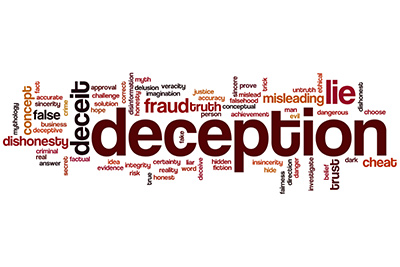 What about the ABS?
If the ABC didn't want to talk to me at least they could have interviewed someone from the Australian Bureau of Statistics (ABS) which conducted the latest national dietary survey. The top line results from this study indicate a fall in the intake of total sugars since the 1995 survey, though better insight is on the way. The ABS has been busily analysing their data in depth, teasing out 'added sugar' from naturally-occurring sugar, and the results are due out in a fortnight.
Why didn't the ABC interview the ABS? Or just wait a couple of weeks for the release of the in-depth analysis? Why construct a story with stale, 5-year old news that had been covered before when a real story, backed by strong new evidence, will present itself in a couple of weeks? Maybe Lateline got wind of the results.
Furious agreement
In lieu of balance, Lateline interviewed six experts who all agreed with one another – shades of the infamous Catalyst programs on cholesterol. The Australian nutritionists interviewed essentially argued that they just don't believe the available data on sugar intake. They couldn't highlight any other sugar consumption studies, it was just a case of 'spare me the evidence; my mind is made up.' Such is the parlous state of public health nutrition in Australia that some of its senior players are prepared to advocate policy based on denial of the scientific evidence.
Tellingly, the two authors of the Paradox paper, the editor of the nutrition journal that published it, the professor from the University of New South Wales who reviewed the complaint about the Paradox paper and the Vice Chancellor of the University of Sydney all declined to be interviewed by Lateline. It would appear that the ABC's reputation for bad nutrition stories had preceded it.
What are the motives?
I suspect those who pitched the story to the ABC were intent on discrediting Brand-Miller and Barclay one more time before the release of the comprehensive ABS analysis of sugar in the Australian diet. These new data will find their way into the updated version of the Australian Paradox paper, which was required as part of the review of the complaint against its authors. With all key lines of evidence likely to show no parallel between sugar intake and obesity trends it would appear that Brand-Miller and Barclay's argument will prevail. The media strategy seems to have been to hit them while they are still vulnerable.
But why would Lateline accept such a poisonous pitch? What's in it for the ABC? Surely there is not much journalistic kudos to be gained from recycling old stories.
My guess is that the ABC shares the interest in 'food politics' of many of the more radical public health nutritionists, with its strong anti-corporate sentiment. This requires that the food industry be attacked at every available opportunity – sugar being the current weapon of choice. No doubt the next objective is the imposition of a tax on sugar-sweetened beverages but if this particular battle is to be won sugar has to be seen as a BIG health issue, even though it isn't. The public relations people call this 'perception management'.
Personally, I would have thought that the ABC's role was to report on food politics rather than engage in it.
Disclaimer:
This article reflects my personal views. It was not commissioned or paid for by anyone.