Surely lowering body weight and maintaining it for 11 years will prevent heart disease and strokes in overweight people with diabetes. Apparently not, according to the findings of a much anticipated trial.
The Look AHEAD Study
People with type 2 diabetes have increased risk for cardiovascular disease. As overweight is often associated with cardiovascular risk factors it has always been assumed that excess body weight contributes to the burden of cardiovascular disease and that weight loss would lower it.
The Look AHEAD Study was conceived to test this hypothesis. This large, multi-centre, randomised controlled trial began 11 years ago in the United States. Over 5000 overweight men and women with type 2 diabetes were recruited – half received active weight loss intervention and the control group received a general program of support and education. The intervention group successfully lost weight. After one year they had lost nearly nine per cent of their initial body weight and at 11 years their average weight was still about five per cent less than baseline.
Over the years the good news started to flow from the Look AHEAD Study. A string of papers showed that weight loss in the intervention group was linked to improvements in fitness, mobility, blood glucose, sleep apnea, urinary incontinence, symptoms of depression, blood clotting and body image. And use of medications was reduced. All very positive, but the real test was yet to come: would weight loss lower rates of cardiovascular disease?
Late last year the National Institutes of Health announced that the Look AHEAD Study had been stopped due to 'futility'. After 11 years there had been no significant reduction in heart attacks or strokes in the weight loss group and there was no prospect of success if the trial was continued – a stunning finale to this much anticipated trial.
Image: source
Contrast with the DPP
The Look AHEAD Study was preceded by the successful Diabetes Prevention Program, which showed that weight loss and exercise reduced the incidence of diabetes by 58 per cent in overweight subjects with impaired glucose tolerance. This result was virtually identical to that of a Finnish diabetes prevention study published the previous year. Look AHEAD took these important findings further and was the first study to examine the long-term effects of a lifestyle intervention on major cardiovascular disease events and death in adults with type 2 diabetes. But it didn't work.
The failure of Look AHEAD has led to much soul-searching and debate. What went wrong? It can't be argued that the intervention was not strong enough. Maintaining a five per cent weight loss for 11 years was a significant achievement. Some say the control group was just too damn healthy, yet if the intervention just needed a bit more time to demonstrate a significant result the researchers would never have pulled the plug.
Actually, nothing went wrong with the Look AHEAD Study. A hypothesis was tested and disproved, so now we have new knowledge. Although overweight is the public health nutrition issue of our age, addressing it is sometimes seen as a panacea for all ills. The lesson from the Look AHEAD Study may be that we just have to accept that while weight loss can reduce the incidence of diabetes, or slow its progression, and has many health benefits, it just doesn't prevent cardiovascular disease in this at-risk group.
Implications for diet: quantity vs quality
For me, the insight is that while overweight is essentially about diet quantity the focus for the prevention of cardiovascular disease needs to be on diet quality. Although a heart healthy diet can take many forms the key aspects of diet quality are quite clear – more fruit, vegetables, legumes, nuts, unsaturated vegetable oils, fibre-rich cereals and fish, and less saturated fats and poor quality carbohydrate foods. The recent PREDIMED trial showed the effectiveness of diet quality in preventing heart disease, in the absence weight loss or increased physical activity. The same trial also showed that better diet quality lowered the risk of developing diabetes – killing two birds with one stone.
For diets for overweight people with diabetes it's not a matter of focussing on either quantity or quality. It's got to be both.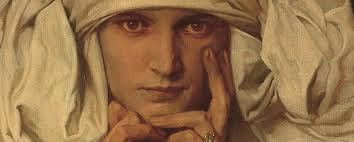 Image: source