One of the more baffling pieces of nutrition advice wafting through the internet is that legumes should be eliminated from the diet. This stands in contrast to conventional nutrition advice which encourages intake of legumes. Who would have thought these humble edible seeds, which include beans, peas, lentils and peanuts, would be the centre of a controversy?
At first glance legumes appear to be rich sources of iron and zinc but their critics argue that this is misleading as the absorption of these nutrients is lessened by anti-nutrients, like phytic acid. Phytic acid in legumes binds to these minerals lowering their absorption from the gut. The iron and zinc in meat is more readily absorbed.
The other argument against legumes relates to protein. Compared to traditional 'protein foods' such as meat, poultry, fish and eggs, legumes generally have less protein and the protein is of lower quality. That is, some amino acids are in short supply.
So legumes are labelled as inferior foods, compared to red meat.
Legumes as 'meat alternatives'
It comes as no surprise that these arguments come from fans of the Paleo diet. I suspect what really aggravates Paleo types is the description of legumes as 'meat alternatives' in some healthy eating guides. With meat at the centre of the Paleo world view any meat alternative is bound to be attacked.
Healthy eating guides need to cater for all sorts of people, including those who choose not to eat much meat for reasons of ethics or cost. For these people the choice of legumes as a source of protein is usually linked to moderate-to-high grain intake. The protein present in each nicely complements the other and together they provide adequate amounts of 'complete' protein. Many of the world's poorer people rely on the legumes + grains combination to adequately feed themselves, a formula that has proven successful over centuries.
Of course, telling Paleo warriors that there might be benefits to eating both legumes and grains could be a step too far. After all, both foods contain the Paleo pariah – carbohydrate.
A better comparison
Comparing legumes with 'protein foods' is a bit misleading. After all, the major nutrient in legumes is not protein; it's carbohydrate. And the nutritional qualities of legumes look very different when we compare them to other carbohydrate-rich foods. When Professor Noakes and I put legumes though our carbohydrate quality model they were one of the few groups of foods that fell into the highest quality category. The high rating was driven by the essential nutrients and dietary fibre in legumes and their low glycaemic index.
Even if you think that less carbohydrate is better, why would you target one of the best carbohydrate-rich foods? Why not eliminate the worst?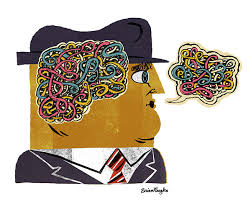 Image: source
Paleo confusion
Paleo advocates are confused. They recommend inclusion of seeds in the diet, but not legumes, which are seeds. They criticise legumes because of their phytic acid content, but then recommend nuts, which contain phytic acid. And they mindlessly bundle all carbohydrate-rich foods together and label them all as bad.
Advice to eliminate legumes from the diet reflects this confusion.