What drives the media's bias when reporting on nutrition? Is it a desire for sensationalism, misguided good intentions, postmodern contempt for facts, or just commerce? Surely the general public deserves better.
The media doesn't manage nutrition very well. Apparently, fundamental concepts of good nutrition such as variety, balance and moderation just aren't very sexy so the media is forever souping things up a bit as it attempts to meet the general public's insatiable appetite for articles about food, nutrition and diets. Instead of old nutrition truism like 'There are no good and bad foods, only good and bad diets' we read that some foods are 'toxic' while others are superfoods. All quite over the top.
Fortunately, every now and then a health journalist will examine a nutrition topic in depth, potentially providing the general public with an opportunity to gain some real understanding of nutrition and to hear the views of leading experts.
But with the opportunity there is also a threat – false balance.
What is false balance?
Wikipedia defines false balance as … a real or perceived media bias, where journalists present an issue as being more balanced between opposing viewpoints than the evidence actually supports. Journalists may present evidence and arguments out of proportion to the actual evidence for each side, or may censor information which would establish one side's claims as baseless.
A good example of false balance in recent times was the ABC's Catalyst program about saturated fat, cholesterol and heart disease. The views of two Australian experts were contrasted with those of several gentlemen from the United States. To the viewer the differing perspectives would have appeared as a legitimate debate among equally qualified experts. However, a quick check of the credentials and publication history of the US speakers showed that they had little expertise in the field. The perceived balance in the program was not real – false balance.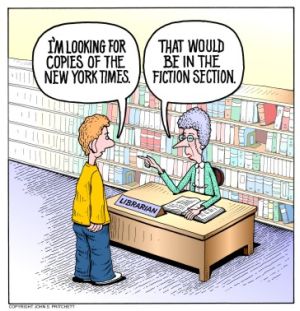 Image: source
Motives behind false balance
One possible motive for false balance in health journalism is the desire for sensationalism. While an accurate assessment of the links between diet, cholesterol and heart disease may be a bit dry and therefore unlikely to generate big ratings, a contentious debate in which a longstanding tenet of modern nutrition is challenged is likely to draw an audience.
Some argue that false balance can be an unintended consequence of a journalist just trying to do a good job by providing alternative views. But this comes unstuck if there is 'false equivalence'. For example, in a discussion on fluoridation and dental health, is it right for the views of an eminent Professor of Preventive Dentistry to be given equal weight to those of a concerned member of the general public with no background or knowledge in the health sciences? Journalists can't be expected to have deep knowledge of everything they write about and their false balance may be inadvertent. But if a journalist knows that the views of the concerned citizen are based on false information, is the journalist providing balance by broadcasting their views or knowingly distorting the facts?
One issue here may be the postmodern contempt for facts. Whereas science is based around generating and testing hypotheses as a means of developing an objective and reliable foundation for knowledge, those journalists schooled in postmodernism eschew the very idea of universal truths. If this philosophy is at play the role of the journalist can stray from reporter to activist.
Unfortunately, commerce also plays a part as some nutrition articles are paid editorial, but this is not the journalist's fault.
Image: source
Catalyst on low carb diets
Towards the end of last year ABC television broadcast 'Low Carb Diet fact or fiction', the Catalyst program's first real foray into diet and health since its infamous cholesterol programs, which were eventually withdrawn. Were lessons learned? Yes and no. Certainly the moderate views provided by Associate Professor Tim Crowe and dietitian Melanie McGrice were welcome and the tone was less sensational than previously. But was this a case of balance or false balance? Was the evidence presented out of proportion to the actual evidence for each side of the argument?
There were certainly many more speakers advocating low carbohydrate diets than there were recommending more moderate approaches. Of more concern, seven of these speakers (eight if the Catalyst presenter is included) have been associated with Low Carb Downunder, an organisation whose funding source is undeclared. Rather than representing a range of independent views these speakers were in lockstep with one another, though viewers would have been unaware of this. The airing of the Catalyst program actually coincided with the commencement of a nationwide seminar series by Low Carb Downunder, providing an ideal advertisement. A happy coincidence I am sure.
In a science program that interviewed three people with professor in their title and five medical doctors or PhDs, we can only wonder why celebrity chef Pete Evans was interviewed. His contribution was to extol the virtues of animal fats and coconut oil – at one point he shoved a spoonful of coconut oil in his mouth stating 'you can eat it by the spoonful'.
Maybe he was just there to boost the ratings. But given that Pete Evans is associated with Low Carb Downunder, and given that the invited speaker at the recent Low Carb Downunder events has a coconut tree in his logo, it's not hard to imagine a commercial motive.
False balance?
So yes, false balance on display again. But why? As new scientific evidence on the role of carbohydrates in the diet emerges expert views are in a state of flux, providing health journalists with a rich vein of nutrition controversy to mine. The general public deserves to hear the real debate and the views of the experts who are engaged in it.
Message to all dietitian-nutritionists: Feel free to send examples of biased articles about nutrition to The Sceptical Nutritionist.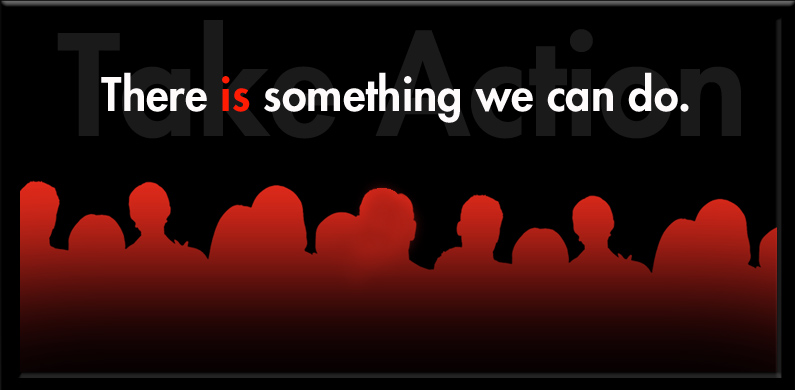 Image: source