Following the publication of the latest national dietary survey it is clear that sugar intake has fallen since 1995. But mere facts are unlikely shake the resolve of the non-nutritionists driving the lucrative sugar scare.
The trend in sugar consumption in Australia has been a contentious issue in recent years, especially as nutritionists and lay people have sought dietary explanations for the obesity epidemic. On one side of the argument is the view that the intake of sugar, or perhaps fructose, has increased in recent decades and that this has been the driving force behind the epidemic. This argument emerged in the United States where sugar intakes are undoubtedly high.
In the Australian context it has been argued that sugar intake hasn't increased at all and is actually in steady decline. Proponents of this argument include Dr Alan Barclay and Professor Jennie Brand-Miller who published an assessment of trends in intakes of sugars and obesity rates in Australia, the United Kingdom and the United States between 1980 and 2003. In this paper the authors identified an 'Australian Paradox' – increased rates of obesity despite an apparent fall in sugar intake.
The recent publication of new data from the Australian Health Survey (AHS) has provided some clarity on this issue.
Sugar data from the Australian Health Survey
The AHS was conducted by the Australian Bureau of Statistics, which also conducted Australia's last national dietary survey of adults and children in 1995, so now we have insights into how the diet of Australians has changed over the intervening period of approximately 16 years. Here are some of the top-line results relating to sugar.
• Intake of total sugars has fallen in men, women and children.
• The percentage of dietary energy from total sugars has also fallen.
• Carbohydrate intake has fallen, both in absolute terms and as a percentage of energy. Total energy intake has also fallen.
Sugar from soft drinks
The percentage of sugar from coming from soft drinks has fallen substantially:
• In men it fell from 15.5% of the total in 1995 to 11.4% in 2011 – a fall of 26%.
• In women it fell from 9.3% to 7.6% – a fall of 18%.
• The proportion of sugar from fruit drinks, vegetable drinks and cordial was up marginally in men but down substantially in women.
Sugar from other food groups
• Milk products provided over 17% of total sugar intake.
• Fruit provided about 16% of sugar intake (or 23% if fruit drinks are included). The percentage of sugar coming from fruit has increased.
• Breakfast cereals provided just 2.8% of sugar intake. The percentage of sugar coming from breakfast cereals has fallen.
• The proportion of sugar coming from cakes, muffins, pastries, biscuits, etc has increased. It's the same story with confectionery.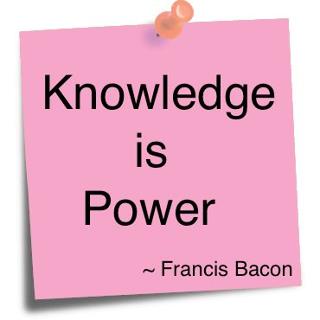 Image: source
Sugary drinks
I was particularly interested in the data on sugary drinks, having recently published a paper on the topic. Our dataset was very different to that of the AHS, comprising sales data from industry, but the timeframes were similar. In our study we found a fall in the sugar contribution from carbonated soft drinks from 8.4 kg per person in 1997 to 6.2 kg per person in 2011. In relation to the broader category of sugar-sweetened beverages, per capita sugar contribution fell over the 15-year period from 9.2 kg to 7.6 kg. These results are consistent with the large falls in the percentage of sugar from coming from soft drinks observed in the AHS.
Calories from 'discretionary' drinks
The AHS also provided data on how many calories came from 'discretionary' foods and drinks i.e. those that are not providing many essential nutrients. Here are some figures for beverages:
Soft drinks 1.8%
Fruit drinks, cordials 1.2%.
Alcoholic beverages 6.0%
It makes you wonder why so much of the current anti-obesity effort is being invested in relation to nutrient-poor soft drinks and so little attention is being applied to the much bigger issue of nutrient-poor alcoholic beverages. The percentage of calories coming from alcohol increased between 1995 and 2011.
Is there a Paradox?
The argument about whether sugar intake in Australia is going up or down is now resolved – sugar intake has clearly fallen since 1995. Whether declining sugar intake coinciding with rising obesity prevalence represents a paradox or not depends on your beliefs. If you are convinced that sugar intake is the primary driver of obesity then indeed there is a paradox that you will need to explain somehow. According to your thesis obesity rates should be falling not rising. But arguing that the data on sugar consumption are all wrong is no longer good enough.
The sugar scare: driven by non-nutritionists
The current sugar scare may have had its genesis in the American experience and the credible hypotheses it generated. But before these hypotheses could even be adequately tested in good scientific studies the agenda was hijacked by opportunists, self-serving activists, book-sellers, B grade celebrities and shameless self-promoters, aided and abetted by a media that cares a lot about ratings but little for facts or science. In Australia, the whole premise of the scare – that sugar intake is rising – has been shown to be false. Consequently, the community has been alarmed about a major problem that doesn't actually exist.
Unfortunately, non-nutritionists operating in the lucrative dietary advice business don't understand the potential for negative nutritional outcomes from the simplistic solutions they offer. A scientifically-trained dietitian or nutritionist would understand that a sizable proportion of sugar in the diet comes from nutrient-rich fruits and milk products and would offer nuanced advice around sugar, aimed at lowering intake of nutrient-poor foods. In their wilful ignorance the non-nutritionists just target sugar wherever it can be found and sod the consequences.
In the United Kingdom, Professor Graham MacGregor, Chairman of Action on Sugar, recently lamented that the field had been overtaken by 'nutters' whose exaggerated claims were generating hysterical headlines. It's a familiar scenario.
The question for dietitians and nutritionists is how to take back control of the agenda from the nutters. Any ideas?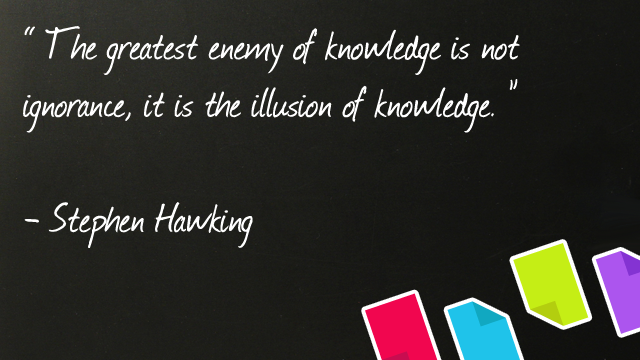 Image: source