Public health nutrition is a noble cause but its practitioners are increasingly seeing their role in terms of the left-right political divide. But in doing so have they made public health nutrition a target?
Nobody seems to disagree with the idea that improving the nutritional quality of the national diet is a good idea but getting agreement on the best way of achieving it is another thing.
In the 1980s the approach to public health nutrition was characterised by 'intersectoral collaboration' – fostering links and cooperation between the agriculture, food processing, nutrition research and nutrition education sectors. The Heart Foundation's Tick program was born in this era and was based around an acknowledgement of competing interests – the health experts wanted changes to the food supply; the food industry wanted a marketing advantage for the reformulation being requested; and a means of food approval was devised to consolidate the compromise.
Now it's war!
Fast forward to 2014 and the environment is very different – the notion of collaboration is gone. Now, it's war! Listen to the rallying cry from none other than Margaret Chan, Director-General of the World Health Organization, at a health promotion conference in Finland last year:
It's not just Big Tobacco any more. Public health must also contend with Big Food, Big Soda and Big Alcohol. All of these industries fear regulation … This is formidable opposition … [There] is a failure of political will to take on big business … When industry is involved in policy-making, rest assured that the most effective control measures will be downplayed or left out entirely. This, too, is well documented, and dangerous.
Chan is channelling contemporary themes in public health nutrition – allocate blame to the food industry, regulate it and strip it of its power. Improved health will follow.
Professor Gerard Hastings from the Public Health Research Consortium in the United Kingdom goes further into the political foundations of industry and indeed society:
… this but scratches the surface of the public health harm being inflicted by consumer capitalism. [Non-communicable diseases] … are only the symptoms of a deep-rooted disease process which puts the pursuit of profit through consumption at the heart of our economic system … Marketing … is actually a powerful combination of philosophy and practice … [that] … has enabled corporations to outgrow countries and manipulate sovereign governments … This is harming not just our bodies through [non-communicable diseases] but our psyches, communities, democratic institutions and ultimately our planet.
This is heady stuff – it makes you want to pick up your sickle and head for the barricades! And we are hearing our fair share of it in Australia too.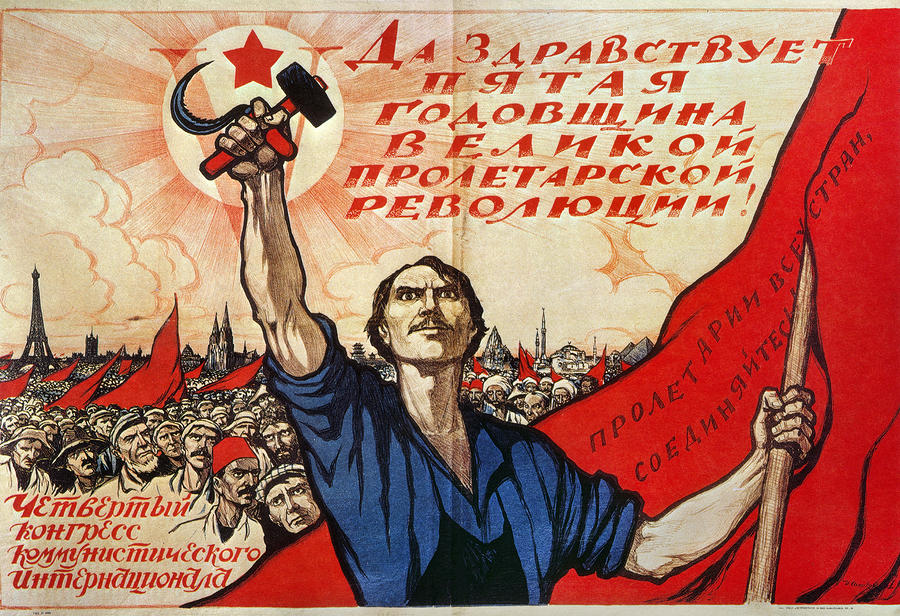 Figure: source
But is a confrontational approach what public health nutrition in this country needs at the present time? Conceiving public health nutrition as part of a war against capitalism effectively positions it as an expression of left wing politics. How will this be perceived by the recently elected conservative government in Canberra? This government may welcome health advocacy, but not activism by the Left.
Capitalist dogs fight back
The exaggerated rhetoric of public health nutrition is already attracting increased scrutiny and commentary from the political Right. The typical response from the Right to initiatives to further regulate the food supply is to invoke the 'nanny state' wherein interfering, overprotective governments treat their citizens like children. This is in evidence in an article by Nick Cater in the right-leaning newspaper The Australian (18 February) whose response to the World Health Organization's call to arms against Big Food and Big Soda was:
The nanny state has been recast as the nanny planet and the WHO has assumed responsibility for our diet … ordinary people are held to be no more responsible for what they put in their mouths than curious toddlers who swallow brightly coloured beads … the illiberal tone of public health rhetoric and its contempt for the wisdom of common people should make us cautious.
Cater is alerting like-minded folk in government that public health nutrition is the Left at work and therefore should be resisted.
Figure: source
Cool heads needed
Comrade, put the sickle down – this is a time for cool heads in public health nutrition. Given that the government was elected on a platform of less regulation of business, one has to ask if now is the time for a group of avowed left-wingers to be rattling the gates in Canberra demanding more regulation of the food supply. More importantly, with the razor gang in Canberra looking for targets in the lead up to a tough budget in May it's probably not a good idea to stand up and yell 'me, me!' The current strategy makes Don Quixote look circumspect.
I fear there is a train wreck looming for public health funding. Once the dust settles there will no doubt be lots of finger-pointing at Big Food, Big Soda, vested interests and the dark forces of capitalism, but the reality is that public health nutrition made itself a target. It will be the architect of its own evisceration.
In time maybe public health nutritionists may have to think about collaborating with people again and find leaders who can do the job.