Sugar-sweetened beverages are in the sights of public health nutritionists, especially in relation to obesity. But there is some good news: a fundamental shift from sugar-sweetened to non-sugar soft drinks is underway and the amount of sugar entering the national diet from these beverages is in long-term decline.
Despite all the interest in sugar in recent years Australian nutritionists don't really know for sure whether sugar intake in Australia is going up, going down or staying the same. Unlike American nutritionists who have the findings from the ongoing NHANES series of nutrition surveys to go on, we have been hamstrung by the poor quality of our nutrition data. There are few national nutrition surveys to guide us.
In 2011, Dr Alan Barclay and Professor Jennie Brand-Miller collated the available Australian data and concluded that per capita consumption of sugar had decreased by 16% in Australia between 1980 and 2003. Their work was attacked with uncommon vigour. Apparently, this was not a message that some people wanted to hear. One concern expressed about their work was that Barclay and Brand-Miller had partly relied on 'apparent consumption' data, which the Australian Bureau of Statistics ceased publishing in 1998/99.
In a subsequent analysis by the commodity firm Green Pool, the apparent consumption data were updated and analysed, and again suggested a long-term fall in sugar consumption in Australia was underway. There were more howls of protest. Unfortunately, when the quality of the available data is ordinary this sort of debate ensues and we end up with lots of heat but little light.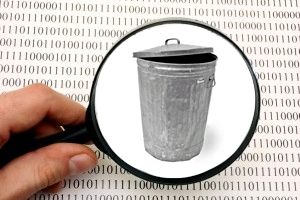 Image: source
Soft drink trends
Carbonated soft drinks have been a major source of sugar in the Australian diet for decades. In 2007, Dr Gina Levy and Professor Linda Tapsell published an analysis of sales of soft drinks and other water-based beverages in Australia between 1997 and 2006. There were three key findings – beverage sales were increasing; there was a shift away from sugar-sweetened to non-sugar drinks; and the per capita contribution of sugar from these beverages to the national diet was declining.
But have these beverage trends continued to the present day?
New soft drink study
Recently, Gina Levy and I conducted a study to update the earlier findings of Levy and Tapsell. Our objective was to assess trends in sales of soft drinks and other water-based beverages over a 15-year period, from 1997 to 2011. The paper has been accepted for publication in Nutrition & Dietetics and should be available as an 'early view' soon. Gina Levy presented the findings at the 'Sweet Symposium' in Sydney on 2 December.
Sugar contribution from sugar-sweetened beverages
The most interesting finding from this study was the fall in the sugar contribution from carbonated soft drinks from 8.4 kg per person in 1997 to 6.2 kg per person in 2011. In relation to the broader category of sugar-sweetened beverages, per capita sugar contribution fell over the 15-year period from 9.2 kg to 7.6 kg.
The reason for the decline in the contribution of sugar from these beverages is the ongoing, long-term decline in the proportion that is sugar-sweetened, from 70% to 58% of the total. This is largely driven by a substantial shift in carbonated soft drinks from sugar-sweetened to non-sugar drinks. Over 15 years the proportion of carbonated soft drinks that is sweetened with sugar has fallen from 64% to 45% of the total. There has been a corresponding increase in the proportion of non-sugar soft drinks and still water.
Factors affecting soft drink purchase
The traditional drivers of the soft drink market have been indulgence and convenience. It now appears as though increasing health consciousness, especially in relation to body weight, is making its presence felt.
Disposable income appears to be critical to soft drink purchases – middle to high-income families purchased more carbonated soft drinks than lower income families. And, over time, lower-income families purchased a smaller proportion of both sugar-sweetened and non-sugar carbonated soft drinks. I was a bit surprised by this, half expecting lower income groups to be less aware of health issues and more likely to consume soft drinks.
In the various income categories, the households with the highest purchases of soft drinks were those with teenage children, especially boys, and these guys like the sugary stuff. Researchers may like to investigate what drives the high intake of sugar-sweetened drinks among teenage boys. Is it increased energy needs? Or rebelliousness? Whatever it is, it doesn't seem to lead to a life-long desire for sweetened drinks, as is often assumed. Beverage habits don't last a lifetime – they change and evolve. In older households soft drink purchase is lower and there is a higher preference for non-sugar beverages.
Where to from here?
Whether you see sugar per se as a health problem or, like me, see the health issues associated with sugar-sweetened beverages as stemming from their 'empty calories' and glycaemic load, the long-term trends at play are good news and consistent with public health objectives. The water-based beverage category is undergoing a fundamental shift from sugar-sweetened to non-sugar drinks, a trend that has now been underway for at least 15 years.
A question for nutritionists to think about is: how can we support and facilitate this trend in favour of non-sugar beverages?
Importantly, how can we remove some of the barriers that stand in the way? One obvious barrier is the general public's lingering concern about the safety non-nutritive sweeteners used in beverages. This concern is often whipped up by well-intentioned yet misguided food activists. Is demonizing a logical alternative to sugar-sweetened beverages a wise move?
Maybe it's time to look at the big picture.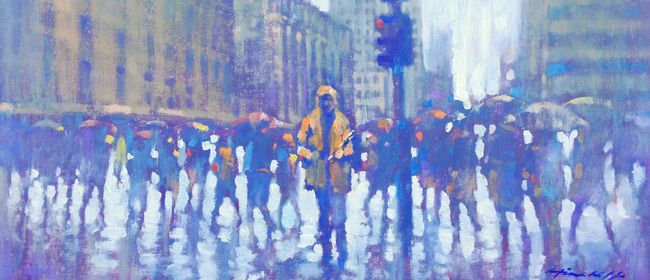 Image: source