Professor Robert Lustig argues that sugar, or fructose in particular, is 'toxic' and increases the risk for obesity and the metabolic syndrome. He paints a simple picture – glucose is good, fructose is bad – based on the differing metabolism of these sugars. He claims that fructose is similar to alcohol and should be taxed accordingly. Professor Lustig certainly has our attention but do his claims stack up?
In last week's blog I looked at the reviews on sugar and health conducted by the European Food Safety Authority and the US Institute of Medicine. They both found that sugar is fairly benign with respect to chronic disease but can lower the nutrient density of the diet when intake is high, though this depends on which sugar-rich foods and drinks are consumed.
Professor Robert Lustig from the University of California has a very different view.
Lustig's case against sugar
The Lustig argument starts off with some well known facts. Over the last 25 years Americans have been advised by health authorities to eat less fat and the percentage of calories coming from fat has indeed declined. However, rather than replacing fats with carbohydrates as was intended, Americans just consumed more carbohydrates and total calorie intake increased. Rates of obesity and the metabolic syndrome have skyrocketed over this period. Sugar intake, especially from soft drinks, is high in the United States.
But Professor Lustig doesn't see overconsumption of calories as the core problem, or even overconsumption of carbohydrate. He argues that the problem is increased sugar intake or, more precisely, increased intake of fructose. Fructose makes up half of table sugar and slightly more of the high fructose corn syrup used to sweeten soft drinks in the United States. According to Professor Lustig fructose is not just fattening, it's toxic to humans (he uses the word toxic a lot). High fructose intake is driving the increased rates of obesity and the metabolic syndrome.
Image: source
The claim that fructose is toxic is based on its pathway of metabolism, which differs from that of glucose, the body's primary carbohydrate fuel. When glucose (or starch) is consumed, blood glucose levels rise and this sugar may be used directly by the brain or taken up and stored as glycogen in the muscles and liver. If there is any glucose left over, it may be turned into fat by the liver and then passed into the bloodstream as triglycerides.
In contrast, fructose is taken up directly by the liver at the earliest opportunity and turned into fat. Put simply, fructose turns to fat. In black-and-white fashion Professor Lustig declares "There is good carbohydrate and bad carbohydrate. Glucose is good; fructose is bad" (he ignores the glycaemic index). Professor Lustig then highlights the commonalities in the metabolism of fructose and ethanol (alcohol), and their common adverse effects on blood lipids, blood pressure and insulin resistance. Then there is a leap of faith – fructose and alcohol are the same. Alcohol is a toxin, so fructose is a toxin. "Fructose is ethanol without the buzz". Alcohol is taxed for the welfare of society so fructose should be taxed, a theme that Professor Lustig and colleagues took up in their recent article in Nature.
Is fructose fattening?
If fructose is more fattening than other carbohydrates it should be relatively easy to demonstrate this in human intervention trials. Two types of trials have been conducted. In some studies, calories were kept constant, fructose replaced glucose or starch, and weight change was measured. The second approach was to over-feed subjects with different carbohydrates and then see if those who ate the fructose put on more weight than those who ate glucose or starch.
Forty-one such trials were recently the subject of a systematic review and meta-analysis by a team of Canadian researchers. The authors' conclusions were: Fructose does not seem to cause weight gain when it is substituted for other carbohydrates in diets providing similar calories. Free fructose at high doses that provided excess calories modestly increased body weight, an effect that may be due to the extra calories rather than the fructose.
No smoking gun there. Calories drive body weight.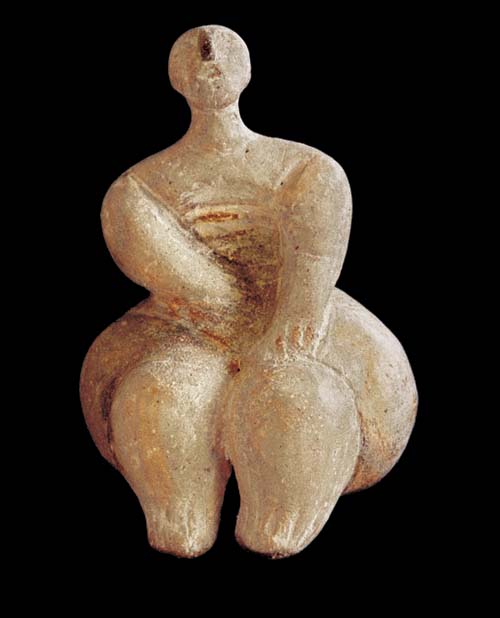 Image: source
Fructose and toxicity
What about the claim that fructose is toxic to humans? In 2009, Kimber Stanhope and colleagues from the University of California, Davis assessed the effects of high intakes of fructose and found adverse effects on blood lipids, insulin sensitivity and central obesity. This suggests that eating fructose may exacerbate the metabolic syndrome. But, let's take a close look at the study. Firstly, the subjects were obese. They were also overfed during the study – body weights increased. And fructose intakes were extremely high i.e. 25% of calories. One would have to eat half one's daily calories as table sugar in order to consume that much fructose. So yes, there were adverse consequences but the subjects were vulnerable and the intake of fructose was unrealistically high.
In a more recent review, Dr Stanhope states that the strongest evidence of an adverse effect of fructose relates to its effect on blood lipids and on this basis argues that the suggested upper limit for sugar intake in the United States of 25% of energy may need to be re-evaluated. Dr Stanhope's arguments are measured, guided by evidence and tempered by uncertainties, a contrast to the more alarmist approach of Professor Lustig.
Luc Tappy and colleagues provide another balanced review of the possible role of fructose in ill-health and come to the following conclusions about its role in the metabolic syndrome: There is however only limited evidence that fructose per se, when consumed in moderate amounts, has deleterious effects. Several effects of a high-fructose diet in humans can be observed with high-fat or high-glucose diets as well, suggesting that an excess caloric intake may be the main factor involved in the development of the metabolic syndrome.
So, gross over-consumption, of anything, should be avoided. Again, the underlying problem is excessive calorie intake rather than the composition of the diet.
What motivates Robert Lustig?
Robert Lustig is an enigma. He is a credible scientist, a Professor of Clinical Pediatrics, an expert in neuroendocrinology and has published over 90 scientific papers. He rightly criticises the health authorities who advocated the low fat diet on the promise that it would cure society's dietary ills, but has embarked on a similar single-nutrient crusade, this time targeting fructose. He uses sensationalist language and suggests that there are simple solutions to complex health problems. Surely the lesson of the low fat diet debacle was not to focus on one nutrient or dietary component, especially in relation to the prevention of weight gain where the emphasis needs to be on limiting calorie intake.
Maybe Professor Lustig is a clever public health activist who decided that conventional dietary messages don't work and that shock tactics were required to motivate his soft drink-loving countrymen to do something about obesity. Hopefully, he is not an opportunist who having created a huge public profile is about to reap a handsome profit.
What do you think?