The cholesterol controversy featured on the ABC's Catalyst program had nothing to do with science – it appears to have been designed to sell palm oil. Was the Catalyst team naive or complicit?
ABC television's science program Catalyst recently ran two programs purporting to expose the myths about cholesterol and cardiovascular disease. In the first program the role of saturated fat in increasing risk was challenged and in the second the efficacy of statin medication for lowering coronary risk was put under the spotlight.
The programs provoked a storm of controversy, even within the ABC, because of their bias and potential to mislead. The ABC's own health reporter Dr Norman Swan was irate, declaring on Radio National that "People will die as a result of the Catalyst program …". Swan also conducted an excellent interview with Professor Peter Clifton on The Health Report as a means of countering the mischief caused by his colleagues at Catalyst. It's well worth a listen.
Catalyst used to be a respected, evidence-based science program. How did it come to this?
The Cholesterol Wars
From the 1950s to the 1990s there was a lively debate among leading scientists about the lipid hypothesis i.e. whether elevated blood cholesterol increased the risk for heart disease. The history of "The Cholesterol Wars" has been beautifully recorded in a series of five articles by leading authority Daniel Steinberg (Part 1, Part 2, Part 3, Part 4, Part 5). Steinberg traces the gradual accumulation of different kinds of evidence supporting the lipid hypothesis until it was finally confirmed once and for all. This is the definitive history but the war is well and truly over.
Why would Catalyst even attempt to suggest that it's all a con? And if bold enough to try, why would Catalyst rely on Dr Jonny Bowden and Dr Stephen Sinatra to convey the arguments?
Dr Jonny Bowden
Dr Bowden is not a 'medical expert', as Catalyst implied. He has a PhD, but it's not from Yale or Harvard. He has a Clayton's PhD, awarded by the Clayton College of Natural Health in Birmingham, Alabama. For a critical look at Clayton College you might like to consult the QuackWatch article Clayton College of Natural Health: Be Wary of the School and Its Graduates. In 2010, Clayton College announced that it was ceasing operations which resulted in a class action lawsuit as students sought to recover pre-paid fees. Unusually for a PhD, Bowden doesn't appear to publish in the scientific literature but he does sell a vast array of dietary supplements via his website. He is obviously a very commercially oriented fellow.
Why on Earth would Catalyst fly a journalist to the United States to interview this man?
Dr Stephen Sinatra
When Dr Sinatra appeared on Catalyst he was wearing a white coat and taking someone's blood pressure, suggesting he is still in clinical practice. But this is not the case so there was obviously some staging going on. However, Dr Sinatra is a real cardiologist, though he is not an expert in blood lipids and has not published any original research in the lipid field. His only publication in the medical literature relating to cholesterol and heart disease is a single opinion piece published 10 years ago in a minor journal. He has written a lot more about Coenzyme Q10 and – you guessed it – he also sells dietary supplements.
Dr Sinatra's latest contribution to the scientific literature relates to 'earthing' or 'grounding' i.e. the process of connecting with the Earth's primordial, healing energy to reduce inflammation and ultimately improve health by promoting electron balance in the body. Apparently, "… when you walk barefoot, free electrons are transferred from the earth into your body, and this grounding effect is one of the most potent antioxidants we know of."
Why on Earth would Catalyst fly a journalist to the United States to interview this man?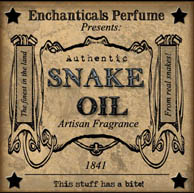 Image: source
Not such an odd couple
Although Catalyst didn't mention it, Bowden and Sinatra are co-authors of a book titled The Great Cholesterol Myth: Why Lowering Your Cholesterol Won't Prevent Heart Disease and the Statin-Free Plan That Will, which was published last year. One chapter reveals why saturated fat is not so bad for you after all, as explained on Catalyst. Another chapter covers how the real problem is sugar, as explained on Catalyst. Then there is the chapter that discusses how chronic inflammation is likely to cause heart disease, as explained on Catalyst. And there is a chapter on cholesterol-lowering drugs highlighting that the benefits are assumed and not proven, as explained on Catalyst.
This book appears to be the script for the two Catalyst programs and its co-authors are lead actors. But who is the producer?
Commerce at play
There is obviously a commercial interest behind this. The Catalyst programs appear to be the product of a classic public relations exercise: publish a controversial book; line the authors up as key spokesmen; wrap it up into a nice package; and present it to a media outlet. The resulting stories usually appear on commercial television 'current affairs' programs but not on science programs on the ABC.
To understand who is driving it we need to ask a simple question: who benefits from a challenge to the lipid hypothesis and from questioning the role of saturated fat? The answer is easy enough – industries that generate a lot of saturated fat. There are only four suspects – the meat, dairy, coconut oil and palm oil industries. But which of these would be prepared to trash public health in order to sell more saturated fat in Australia?
The meat industry's response to concern about saturated fat has been responsible – producing leaner beasts and leaner cuts of meat so I think they are off the hook. A quick check of Dairy Australia's website shows that this organisation has been doing its fair share to rehabilitate the reputation of saturated fat. However, Dairy Australia's approach is at least subtle and the organisation states categorically that it had nothing to do with the Catalyst programs, so we have to take them at their word. Coconut oil marketing is pretty wacky but it looks very unsophisticated. It's hard to imagine that this industry could conceive and execute a major public relations campaign of this ilk.
Which leaves us with the palm oil industry. Take a quick look at Palm Oil Health. Lo and behold:
Jonny Bowden on the radio in Florida recommending Malaysian palm oil to lower inflammation.
Jonny Bowden on Fox 9 News recommending Malaysian palm oil to boost brain power.
Jonny Bowden on the Hallmark Channel discussing Malaysian palm oil and cholesterol.
Jonny Bowden on 

One Life Radio

in Dallas recommending Malaysian palm oil.
Jonny Bowden on TV in San Diego recommending Malaysian palm oil.

Jonny Bowden on the Catalyst program.
It would appear that Jonny Bowden has been employed by the Malaysian palm oil industry to assist in the marketing of its product. Australia may have been targeted because imports of palm oil have fallen by over 20% in recent years as major fast food chains in Australia such as McDonald's and KFC have adopted healthier unsaturated fats for frying.
Questions for Catalyst
The Catalyst programs look like a marketing initiative by the Malaysian palm oil industry. Were the producer and journalist at Catalyst unaware that they were being had? Could they really be that gullible or inept? It seems inconceivable. Or did they willingly and knowingly compromise the public broadcaster and undermine public health in Australia in a bid for some ratings?
Either way, thanks to the Catalyst programs science journalism has plumbed new depths in Australia.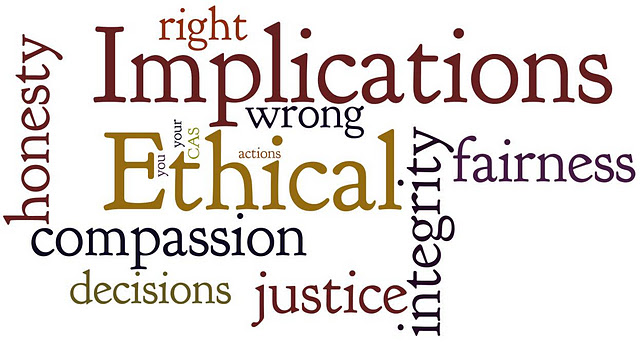 Image: source