"The problem is that many dietitians around the world are telling people to have wholegrain bread when most wholegrain bread is roughly comparable to eating a bag of glucose."
Last month Professor Jim Mann** addressed the annual conference of the European Association for the Study of Diabetes (EASD) in Barcelona on the controversial topic of carbohydrate quality. Although he was mainly talking about carbohydrates in the diets of people with diabetes, what's good for this group is good for most of us.
Sugar
Given the current hysteria about sugar it was interesting that Professor Mann had little to say about it. He indicated that the current EASD recommendation for the general population i.e. that total free sugars be limited to 10% of energy, was appropriate and was likely to be retained when new EASD guidelines are released. He had a lot more to say about starch.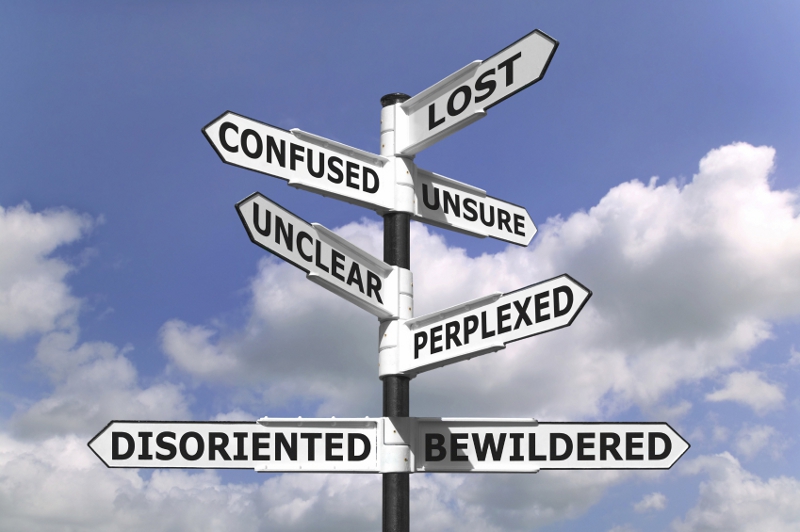 Image: source
Pity those seeking advice
Professor Mann highlighted some of the contradictory advice about starchy foods currently being offered to people with diabetes. In the United Kingdom, NHS Dietitians and Diabetes UK recommend eating plenty of starchy carbohydrate foods while the American Diabetes Association recommends the exact opposite – eating less.
Professor Mann suggested that the differing advice was the result of misinterpretations of current recommendations. Although these recommendations allow for a wide range of carbohydrate intakes (45-60% of energy) he stressed that when carbohydrate intake is at the upper end of this range it is particularly important to emphasise foods rich in dietary fibre and low in glycaemic index (GI). He cited a recent meta-analysis highlighting the benefits of fibre but also noted that many of the studies showing benefits of higher carbohydrate intakes employed legumes.
But typically most people in western countries don't eat a lot of legumes and some frequently recommended 'healthy' alternatives don't shape up as well.
Wholegrain bread: hero or villain?
Surprisingly, Professor Mann expressed concern about wholemeal bread and dietitians' near-universal endorsement of it:
"The problem is that many dietitians around the world are telling people to have wholegrain bread when most wholegrain bread is roughly comparable to eating a bag of glucose."
This was a reference to the high glycaemic response most people experience when they eat many wholemeal breads. Professor Mann argued that rather than actually containing whole grains, which he supported, many so-called wholegrain foods had had the structure of the grains disrupted.
He quoted "one of the most important papers that has ever been published in terms of the nature of carbohydrate" by Jarvi and colleagues. In this study the effects of two diets composed of the same foods and with identical macronutrient composition and fibre were compared, the only difference being that in one diet the structure of the starch had been disrupted, increasing the GI. Glycaemic control and blood lipids were significantly better on the diet with intact starch. Professor Mann encouraged the use of 'genuine' wholegrains rather than many of the products that currently pass for wholegrains.
Although he considered GI to be important, Professor Mann admitted to being a bit 'nervous' about it and suggested that it needed to be used 'intelligently'. He argued that other nutritional attributes of foods had to be considered in combination with GI.
This is a common criticism of GI but it can be addressed by considering a food's nutrient density and GI together, as Manny Noakes and I did in our carbohydrate quality model.
White rice: pure, white and deadly?
Professor Mann also took aim at white rice, citing a recent meta-analysis by Hu and colleagues showing that higher white rice consumption is associated with a significantly increased risk of type 2 diabetes, especially in Asian populations. He said it had been known for three decades that high carbohydrate, high refined starch diets were associated with a deterioration of glycaemic control.
So what was Diabetes UK thinking when they advised people with diabetes to eat plenty of starchy foods?
Image: source
Summing up
Professor Mann came to the following conclusions:
• A wide range of carbohydrate intakes is still acceptable, between 40-60% energy
• Legumes, pulses, fruits and 'genuine' wholegrains were optimal choices among carbohydrate-rich foods
• Dietary fibre was a good indicator of a healthy choice
• Rapidly digested starchy vegetables (such as potato), white rice and many breads should be limited, even some breads labelled wholegrain.
Comment
The thing I found interesting about Professor Mann's talk was that he effectively put sugar and refined starch in the same category – both should be limited. This is an inescapable conclusion, yet the old starch-good, sugar-bad paradigm persists among many dietitians.
If sugar and refined starch are in the same category, it follows that the sugar content of a starchy food is a very poor way of assessing its nutritional quality. Other criteria (that have some relevance to health) are required to discriminate between such foods but none of them is perfect. It's about shades of grey, rather than black or white. Carbohydrate quality is a complex, multi-faceted concept and efforts to simplify it inevitably give rise to misleading dietary advice.
A second thing that struck me is how little of the carbohydrate in the diets of many people is of high quality i.e. legumes, pulses, fruits and 'genuine' wholegrains. There are plenty more carbohydrate-rich foods that have at least some positive qualities, such as high fibre, low GI or nutrient-rich.
But there are lots more that have little going for them, including white rice which still features in many healthy eating guides. A traditional food isn't necessarily a healthy food. Less of these foods would be better (Kodama and colleagues). Not surprisingly, in Professor Mann's recommendations the lower boundary of the recommended carbohydrate range has edged down to 40% of energy.
Have a listen to Professor Mann's presentation.
** Jim Mann is a Professor in Human Nutrition and Medicine from New Zealand and has a major interest in the role of nutrition in diabetes and cardiovascular disease. He is one of the leading nutritionists in the southern hemisphere and has worked on several European advisory groups including the EASD and the World Health Organisation.